Job offers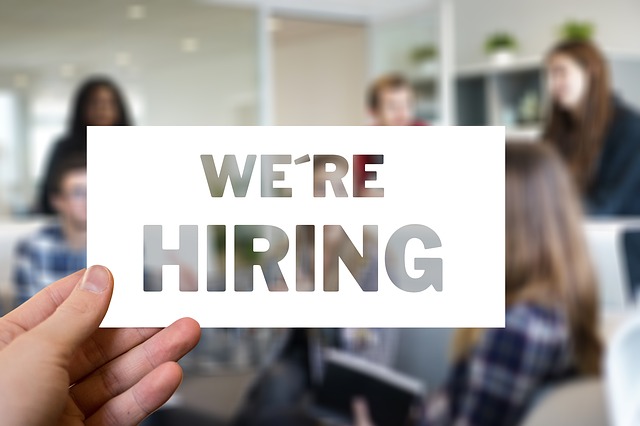 SEARCHING FOR AN INTERN AT THE CCIFG
The French Chamber of Commerce and Industry in Georgia - CCIFG in Tbilisi is looking for an intern partial time with a profile in Economic and Social Sciences (Political Science, Legal Sciences, International Law, etc.)
Fluency in the English language is mandatory. A good level of French will be highly appreciated.
The beginning of the internship is planned for the beginning of October. The internship is unpaid. It is aimed at Georgian students at the end of their cycle. An internship certificate will be issued at the end of the internship.
If you are interested, send your CV and a letter of motivation to the following address: info@ccifg.ge
Successful candidates will be called for an interview.
Hotel Sales Manager
Tbilisi Laerton Hotel "4*", Georgia, is recruiting his dynamic "Sales Manager" with a sense of challenge, to help and participate in the transformation of the hotel.

The hotel is going through a complete makeover, to benefit from the booming economy of the country as a whole and of Tbilisi in particular.

This entails integration of an international brand, along with comprehensive renovation of all 59 rooms and living areas (Lobby, Bar, Spa, Restaurant), to offer an unforgettable experience to our customers.

Job Description

An experienced sales manager ("4 Star" hotel), to help develop and implement marketing and commercial policies, under the supervision of the director.
Responsible to maintain and to bring new businesses.

Requires, strong interpersonal skills, as well as an ability to responsibly manage hotel policies.

Create and maintain a network of potential clients, manage large accounts, and work to maintain a loyal customer base.

Oversee hotel sales and marketing strategies.

Essential Duties and Responsibilities
Identify, understand, and control the targeted markets; Individual, and or
Group, (Leisure, Corporate, Groups, MICE) •Identify the strengths and weaknesses of competitors, to devise strategy.
Analyse and control of actual sales with the budgeted targets.
Devise new and innovative ways to expand the client base. •Develop promotional and advertising materials for the hotel. •Designs and advertises special group rates and packages. •Address and resolve any issues or complaints regarding sales or marketing. •Ensure that guests are enjoying their stay at the hotel.
Required Knowledge, Skills and Abilities.
We are looking for a candidate who is passionate about the job and has aminimum of 3 years experience to proof it.
Fluent English and Georgian speaking.
Commercial acumen.
Team spirit, as well as leadership quality.
Strong organizational skills.
Excellent interpersonal and customer service skills.
Able to travel to establish and maintain client networks.
Ability to think creatively and analytically.
Capable of creating and maintaining a large client network.
Familiarity with Hotel budget and financial software.
Communicates clearly and effectively.
Education and Experience
Master's or higher degree in sales and marketing sector, preferably in the hospitality industry.
Experience in hotels is necessary, in Tbilisi hotel is a plus
Minimum of 3 years' experience in a similar position.

Salary & Benefits.

According to qualification and experience.
Please send a letter and full CV to Mr David Tavartkiladze
david@laerton-hotel.com