Language: Georgian
Duration: 2 weeks
Subject: Georgian Financial Reporting Standard for 4 category entreprises with revenue up to 2 mil GEL per year
Topics:
DAY 1
Field of application
Assumptions and main principles
---
DAY 2
Presentation of individual financial reporting
---
DAY 3
Accounting policy, estimates and errors
Financial instruments
---
DAY 4
Inventory
Non-current assets
---
DAY 5
Biological assets in agriculture
Impairment of non-financial assets
---
DAY 6
Leasing
Payrolls, provisions and receivables
---
DAY 7
Equity operations related with owners
Revenues from contracts with customers
---
DAY 8
Governmental grants
Employment benefits
---
DAY 9
Corporate Income Tax
Foreign currency operations
---
DAY 10
Events after balance sheet date
Transition to the present standard
---
George Nikolaishvili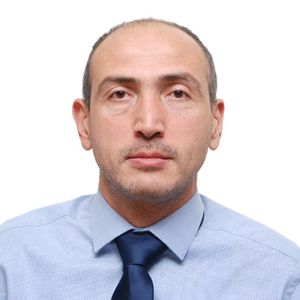 George Nikolaishvili after completed the Tbilisi State University, obtained its Diploma in Economics and Managment at the Association of Chartered Accountants in Glasgow. Its knowledge was then completed by the complition of the Blekinge University in Sweden with a Certificate in Financial Accounting. To reinforce its knowledge, he continued its studies to get one Master's degree in Business Administration and one Master in Mathematical Modelling and Simulation.

Since 2016, he is the chief analytical officer at the Financial Monitoring Service of Georgia. His experiences consists also of being a teacher in Management Accounting in English for preparatory courses for the ACCA exams.

He is the writer of the book "EADS and the A380 Project".