Event report • The Chamber
CCIFG's General Assembly
Assessment of the year 2017.
General Assembly
3 May 2018
The CCIFG's General Assembly took place on May 3rd, 2018 in Holiday Inn in order to establish the assessments of 2017 in front of the chamber's members.
The French Ambassador in Georgia, H.E. Pascal Meunier pronounced the inauguration speech of the session. He put into light the French-Georgian cooperation's fields, the French success and the close relationship between the Embassy and the Chamber.
EVENTS
---
20.01.2017 - Inauguration of the CCIFG new office
17-19.02.2017 – Ski Competition and Gala Dinner in Gudauri and Kazbegi
17.03.2017 – International business lunch (German, Austrian, British and French Chamber)
06.04.2017 – Presentation of the futur reforms of the International CCI
15.05.2017 – CCIFG's General Assembly
18.05.2017 – Business lunch with the Agriculture Ministry
27.05.2017 – Promosalon in collaboration with the French Embassy
27.06.2017 – General Assembly of the CCI International
17.09.2017 – Boules' comptition with l'UFE-Georgia and Backstage76
22.09.2017 – Business cocktail with DWV
02.10.2017 – Meeting with Maître Stéphanie Yon-Courtin
24.11.2017 – French wine and spirits degusation in collaboration with Business France
21.12.2017 – End of year cocktail
15.01.2018 – Meeting with USAID
23-24.02.2018 - Ski competition and Gala Dinner in Gudauri and Kazbegi
28.03.2018 – Inauguration of the Groupe Atlantic's factory
28.03.2018 – International forum in Lyon
13.04.2018 – Launch of Sofrecom subsidiary in Georgia
NEW MEMBERS
---
Altercorp ; DIP ; Jean-Patrick Voisin ; Jean-Jacques Henry
ELECTIONS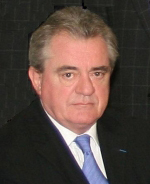 Position of President: reelection of Mr. Antoine Bardon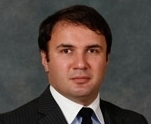 Position of Board Member: reelection of Mr. Alexander Bolkvadze
Company: BLC - lawyer office
Position of Board Member: reelection of Mr. Philippe Lespy
Company: GWS - wine industry
Position of Board Member: reelection of Mr. Jacques Fleury
Company: Borjomi - mineral water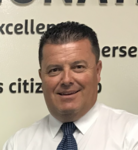 Position of Board Member: election of Christophe Orcet
Company: MafCarrefour - agri-food/ mass retail