Sectors & markets
Georgia's foreign trade in 2017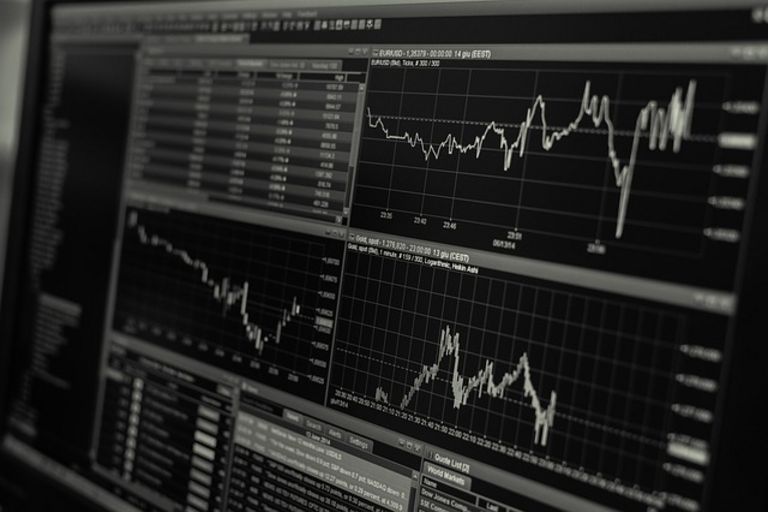 Foreign trade.
According to data from the Georgian National Statistics Service, Georgia's foreign trade in 2017 totaled USD 10.7 billion, a sharp increase of 13.8% over 2016. Exports grew by 29% to reach 2%. , $ 7 billion, and imports, of 9.4%, totaling $ 7.9 billion. At USD 5.25 billion, the trade deficit is up slightly by USD 71 million, but still represents 34.4% of Georgian GDP, despite a drop of almost 6 points since 2015). IFIs plan to maintain the dynamics of Georgian trade, which will put pressure on the lari, with imports accounting for 3 times exports. The figures reflect two main trends: the return to growth of the countries of the CIS zone (+ 60% of Georgian exports in 2017), thanks to the rise in oil prices and the slowness of bringing European standards to Georgian products ( + 10% of exports to the EU) which are slow to become competitive
The foreign trade of Georgia knows a new boom in 2017 which profits mainly to the countries of the CIS, far ahead of the European Union, whose Georgia is slow to adopt the standards
In 2017, Georgia's good performance is due to a combination of favorable factors such as consumer confidence, improved commodity and mining commodity prices, a tourism boom, the buoyancy of the construction sector and the resilience of the construction sector. services, in particular banking and transport, which led to robust growth of 4.8% in 2017 (2.8% in 2016). This growth should remain robust in the coming years, driven in particular by infrastructure spending.Georgian exports in 2017 reached USD 2.7 billion, up 29% in value terms.
Considering the shares of the main products in Georgian exports and their growth rate, it should be noted that:

- growth in exports of ferroalloys (USD 307 million, 11.25% of exports, + 81% compared to 2016) and copper (USD 420 million, 15.4%, + 34%) represent half of the growth in value of Georgian exports.

- Re-exports of cars (235 million USD, + 41%), the second most important item of Georgian exports, account for about one-third of export growth in value terms. This item returns to its 2015 level, with 2016 having fallen sharply as a result of stricter legislation on imports of used vehicles in Azerbaijan, the main destination of these products.

- Georgian wine saw strong demand in 2017 (USD 171 million, + 51%) and if we consider the increase of this item with that of alcohol (USD 127 million, +38 their growth contributes for 12.5%). % of the rise in value of Georgian exports in value of Georgian exports.

- Gold exports fell by 13% in 2017 after increasing by 30% in 2016 and now represent 2.6% of Georgian exports (71 M USD).

Note that the year 2017 was particularly bad for exports of hazelnuts and other nuts (yet one of the flagship items of agricultural exports), whose farms were attacked by a stink bug which led to the fall of 54% exports of this item to USD 83 million.

Drug exports (USD 141 million, 5% of exports, + 31%) increased strongly again in 2017 after slowing down in 2016.

These figures are also a reflection of a slow return to growth in the CIS countries, thanks to the rise in oil prices. This element could continue to weigh favorably on Georgian trade figures in 2018.
The ranking of Georgia's main customers, without any significant change, reflects the competitiveness of Georgian products in foreign markets and the high-growth areas in 2017.
Russia, which had become Georgia's main customer in 2016 for the first time since 2005, accounted for 21% of Georgia's exports, up 91% from 2016 (USD 395 million). Georgian exports to Russia consist of ferroalloys, copper, wine and mineral waters.

Azerbaijan is the second largest market for Georgia, up 78% from 2016, with mainly second-hand motor vehicles and medicines.

Turkey, which is competing in Azerbaijan, becomes Georgia's third customer and absorbs 11% of exports in 2017, up 25%. The main import items do not change, mainly T-shirts, animal meal or fish and electricity.
Turkey is ahead of Armenia (11% of exports and 38% growth), whose trade is mainly composed of motor vehicles and alcoholic beverages.
China, which was Georgia's 6th customer in 2015 and third in 2016, now ranks 5th with 11% of Georgian exports. Exports to China grew by 23% and are composed almost exclusively of copper ores, despite a sharp increase in the "wine and alcohol" item.

Bulgaria becomes the 6th largest market for Georgian exports with a growth of 7%, exports are composed almost exclusively of copper ores.

Ukraine and the United States rank respectively 7th and 8th in Georgian export destinations, with growth of 70% and 78% respectively in 2017.

Note the growing place of Iran, now 9th customer of Georgia with a growth in value of sales of 65% in 2017.

Exports to the main European countries, with the exception of Romania, continue a downward trend. Germany experienced a very sharp fall (-47% in 2017), Italy which recorded a decrease of 5% in 2017 (-20% compared to 2014) and Switzerland which absorbs only 87% of the products in 2016 values.

France absorbed 1.2% of Georgian exports in 2017, the same value as the previous year.

In all, the countries of the European Union, which absorb 24% of Georgia's total sales in 2017, saw their imports increase by 10% even though the CIS countries, with 43% of sales, increase their purchases in 2017 60% in value.
Georgian imports are diversified, mainly from Turkey, Russia and now China
Imports from Georgia amounted to USD 7.9 billion, up 9.4% from 2016. Imports are well diversified and dominated by industrial machinery and transport equipment (26%). "Manufactured goods" (16%) and hydrocarbons (15%). These elements could form the basis of a medium-term industrial base in Georgia and serve to justify, in part, the decision of the authorities not to devalue the lari, the trade deficit being due to a structural imbalance of imports in favor of products. high added value industrial products.

The first imported product is oil, which accounts for 8.7% of total imports, or USD 697 million, up 12.4%, due to a recovery in the price per barrel and a slight recovery in oil prices. industrial production. Imported volume slightly increased. Gas purchases, the third-largest imported product, are also up (+ 11.1%) and account for 4.3% of the country's imports.

Purchases of motor vehicles, which constitute 5.9% of imports, have hardly increased in the last two years, the market is showing some saturation and is waiting for the application of new environmental regulations in 2018. Drug purchases represent 2% of total imports. , 6% of imports, behind copper ores (4.2%), up sharply by 35.7% in 2017 after having already experienced a first increase in 2016 of 19.7%.

Russia, whose sales to Georgia grew by 17% in 2017, retains its position of 2nd supplier and sees its market share grow (8.6% in 2015, 9.3% in 2016 and 9.9% in 2017 ). Imports from Russia are mainly composed of hydrocarbons, wheat (almost all wheat imported by Georgia from Russia) and machinery and electrical appliances.
China, whose sales increase by 34% in 2017, is still in 3rd place with 9.2% of market share, and supplies equipment (machinery and mechanical appliances, electrical machinery and appliances) and consumer goods (shoes, furniture).

Georgia imports from Azerbaijan, its fourth supplier (7.64%), almost exclusively hydrocarbons.

Ukraine is Georgia's 5th largest supplier: imports from Ukraine (5.6% of total Georgian imports) are mainly tobacco, iron and steel, and sugar.

Germany, which has given way to Ukraine, is now the 6th supplier with 5.4% market share and sells to Georgia motor vehicles, machinery and mechanical appliances, and pharmaceuticals.

Next come the United States (3.3%) and Italy (2.7%).

France's market share (1.94%) has slightly increased over the past three years, unlike its main European competitors. Its rank among European suppliers in Georgia, after being 7th in 2016, is back to 6th place in 2017.