Members
Gvinadze & Partners assists Viber in the setup of its Georgian operations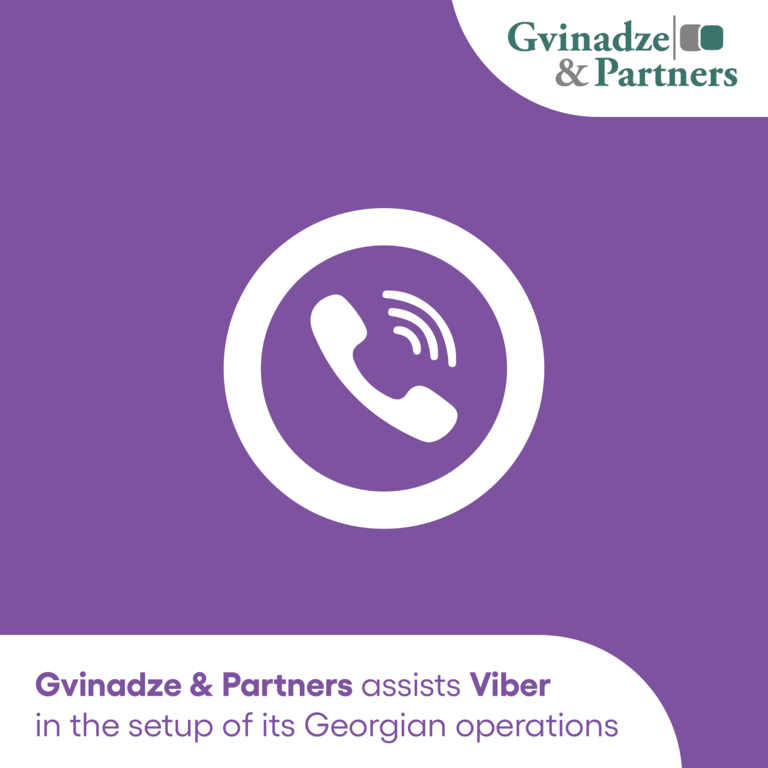 Gvinadze & Partners delighted to have assisted VIBER, the world-famous international digital technology company connecting over a billion people worldwide, on all legal aspects of the setup of its Georgian operations, including obtaining the special "international company" tax status in Georgia. It is widely believed that the entry of such a leading brand into the Georgian market will give a new stimulus to attracting investors in high technologies to Georgia, where our law firm is best-positioned to provide the required support and expertise in all key areas of Georgian business law and practice.
Viber owns and operates the Viber App – a cross-platform voice over IP and instant messaging software application, which is extremely popular in Georgia as well. Each month, hundreds of millions of people connect via messaging, high-quality voice and video calls, and more. The Viber App uses sophisticated cutting-edge technology and continuously improves its functions and services for a better customer experience.
Gvinadze & Partners is a leading Georgian business law firm. With its predecessor firms Georgian Consulting Group (GCG Law Office), Ernst & Young Legal (EY Law Georgia), Gvinadze & Partners and then most recently DLA Piper Gvinadze & Partners, it has nearly three decades of successful history of serving and promoting inward investment in Georgia, and is widely recognized as the highest quality legal service provider in the country.