EventsNew members
Inauguration of the French company Groupe Atlantic factory in Georgia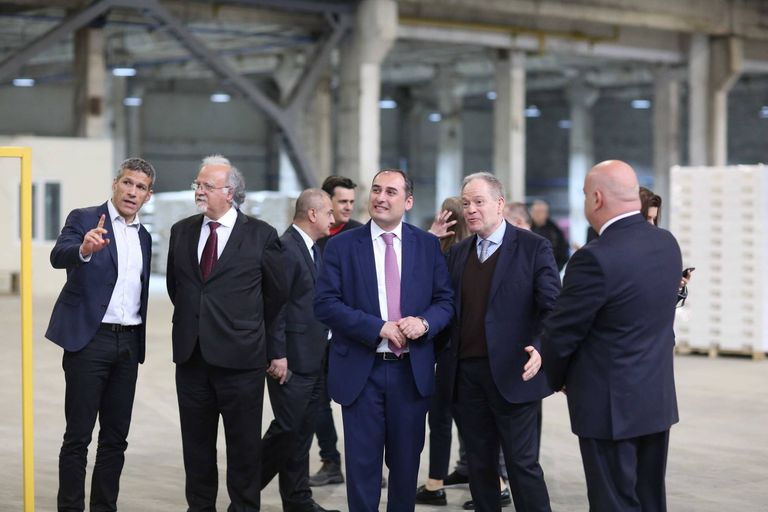 Manufacturer of water heaters in Georgia.
Inauguration of the French company Groupe Atlantic factory in Georgia
28th March 2018
The CCIFG was present to the inauguration of the new factory of the Group Altantic in the Free Zone of Kutaisi. The factory has a capacity of 500 electric water heaters by day and its production will be exported to neighbourhoods countries twice a week. The plan is directed by Stephane Le Maitre and employes 120 people. The investement in order to realise this project is of 45 million lari.
The CCIFG's president Antoine Bardon and the French Ambassador in Georgia Pascal Meunier were at the side of Pierre Louis François CEO of the Groupe Atlantic as well as Emmanuelle Caille General Director, Bernard Mangenot General Director International Unit and Diana Mamunia East sales representative. The Georgian governement was also present through the Minister of Economy and Durable Development Dimitry Kumsishvili, Giorgi Cherkezishvili Deputy Minister, Givi Chichinadze Governor of the Imeriti region and Bacho Rusishvili Head of the protocol. Two importators of the brand were also present (Georgia and Azerbaijan).