The Chamber
ISC Business School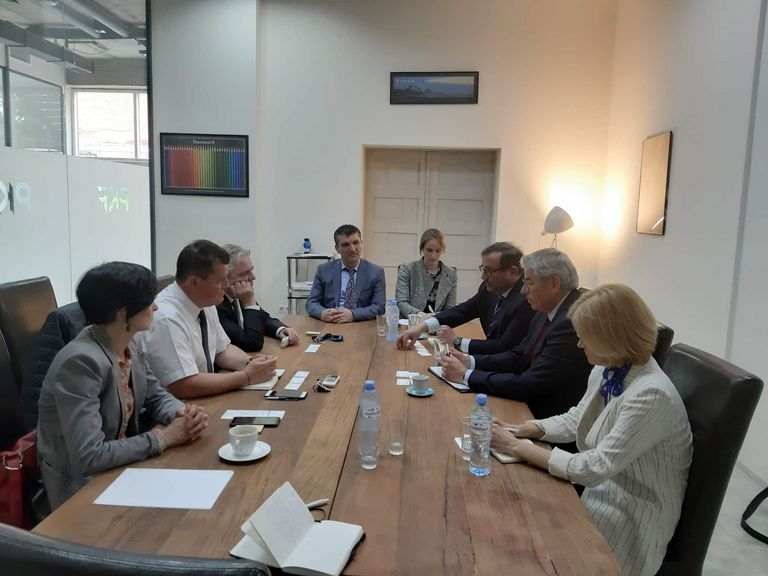 Education
ISC Business School
23 May 2019
The CCIFG met with Charles Berger, head of the MBA program at the ISC Business School, Philippe Verbert French foreign trade advisor and Natalia Lancreaux Head of project at Business Bridge in order to exchange on the education sector in Georgia. MafCarrefour and PKF Georgia joined the meeting in order to speak about employment in Georgia.
The ISC Business school has 2 delocalised offers:
An Executive MBA (thus a generalist program) whose program is previously revisited with the local partner and whose topics taught are shared between the professors of the partners and those of ISC Paris. This is reflected in the arrival by two diplomas: the diploma of the partner on the spot and that of ISC Paris benefiting from the international accreditations of the school.

Short programs offered directly to companies and whose courses can also be provided by the partner and the ISC. As such, they are able to respond to requests from companies (tailor-made) according to the specialties of ISC Paris with training durations ranging from 60 hours to several hundred.