New member - Belfrics Georgia
IT and blockchain Indian company.
Belfrics Georgia
Welcome to our new member !
The company Belfrics Georgia joined the Chamber of Commerce, welcome !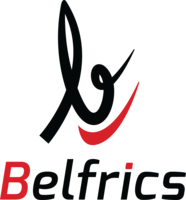 Belfrics Georgia is owned by the company Belfrics that is specialised in financial industry, like for example in the blockchain industry. A group of entrepreneurs foresaw the potential of digital currency (with the fast evolution of the Bitcoin) that is why they decided to work together to create Belfrics.
Their goal: "to create a unified world with one currency where there are no hassles of different currencies.
The mission: "make Bitcoins effortless to us and accessible to all with an easy interface".
The blockchain industry is the first activity of the group, launched in 2014. Then the group will expand its activity and Singapore Exchange was established. Belfrics started to offer blockchain services to government and entreprises. Then the internationalisation of the group continued with the establishment of an India and Kenya Exchange.
Today the group is present in:
Malaysia,
Singapore,
India,
Hong Kong,
Kenya,
Japan,
Poland,
Bahrain,
Nigeria,
Tanzania,
Botswana
to finally to create a new subsidiary in Georgia !
Belfrics is operating through:
-Belfrics Business Verticals:
Hybrid cryptocurrency exchange
Fatest growing Digital Assset Exchange Plateform
Cryptocurrency Money Transfer
-Belfrics BT:
Blockchain solutions, services and products
- Belrium ICO:
Belfrics then created Belrium ICO that developed on Etherum, Belfrics Exchange Tokens: a mix of private and public blockchain ecosystem with sidechain interoperability.
Belfrics also has an academy that offers blockchain training and education.