Stakeholder Forum for Corporate Social Responsibility and Sustainability (CSR)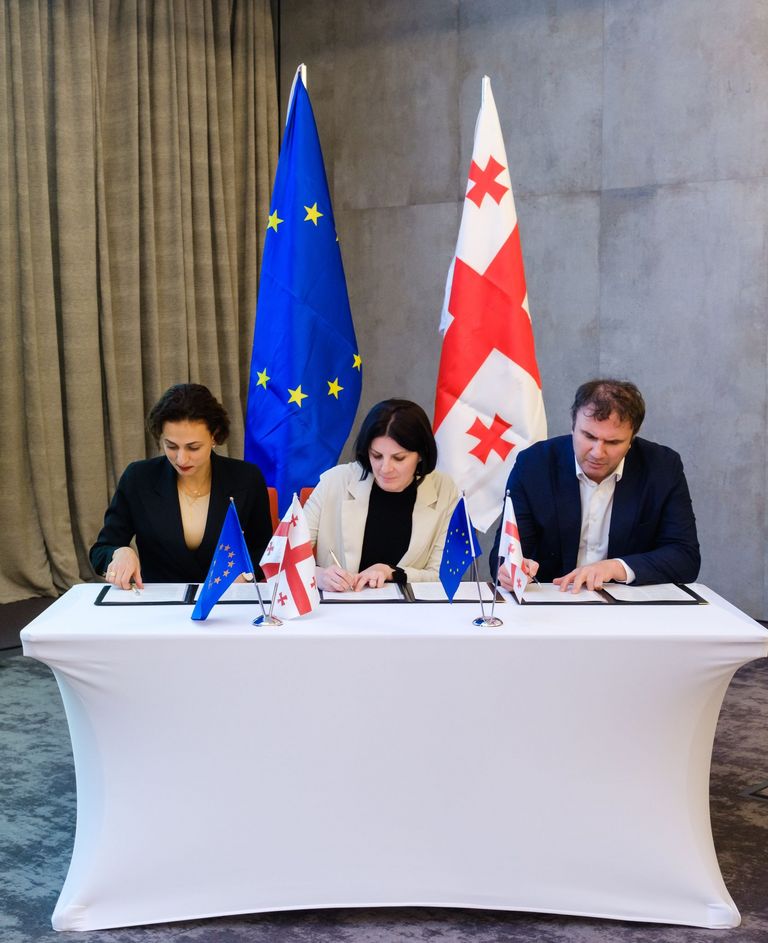 The CCIFG team had the pleasure of participating on Wednesday 14th December in the Forum for Corporate Social Responsibility (CSR)
Organised by the Centre for Strategic Research and Development in Georgia (CSRDG) and the Konrad-Adenauer-Stiftung, the CSR Stakeholder Forum is an independent and voluntary initiative creating a platform for dialogue and cooperation between various sectors to advance Georgia's CSR and sustainable development issues.
Numerous stakeholders from the public and private sectors were invited to exchange on CSR practices to be implemented in Georgia. Among them, Petr Mikyska, Ambassador of the Czech Republic to Georgia, Andrius Kalindra, Ambassador of Lithuania to Georgia and Nicolas Iorio, Deputy Head of Mission of the Embassy of Italy to Georgia, presented the opportunities for Georgia for the year 2023.
The event was concluded with the signing of a Memorandum of Understanding between stakeholders to create a platform to support policies and practices that advance corporate social responsibility and sustainable development in Georgia.
As the First Vice President of the Chamber, Alexander Bolkvadze, founding partner of the law firm BLC, signed the MoU on behalf of the CCIFG.