Event report • Partners
Institut français de Géorgie - Signed memorandum for the Franco-Georgian University
Franco-Georgian University
Signature of the intergovernmental agreement on the project of Franco-Georgian University
26 May 2018
On Tbilisi May 26th, the intergovernmental agreement on the project of the Franco-Georgian University between Georgia and the French Republic was signed by the Minister of Education and Science of Georgia, Mikheil Chkenkeli and the Minister of Europe and Foreign Affairs of the French Republic, Jean-Yves le Drian.
The French Ambassador in Georgia, H.E. Pascal Meunier and the First Minsiter of Georgia Giorgi Kvirikashvili were present for the signature.
Between September 2018 and September 2020, a group of 6 French schools of higher education will deploy in the frame of this university project double degrees and trainings in tourism and valorisation of the cultural heritage, agri-food technologies, oenology and viticulture, as well as informatic and applied mathematics
---
Introduction of the project
The aim of the project is to create a coordinated set of double-degrees and relocated degrees in the field of tourism, agriculture and computer sciences between French and Georgian universities under the label "franco-georgian University". The project is inspired by similar programs implemented by the French Ministries of Foreign Affairs and Higher Education and Sciences abroad such as the Franco-German University, the Franco-Italian University, the French University in Armenia and others.
The Franco-Georgian University is intended to address the needs of the Georgian economy for skilled top and intermediate professionals in those strategic development sectors. It will also contribute to the internationalization of Georgian Higher Education system by providing Georgian students French degrees at reasonable cost.
The project is reaching an advanced stage: most of the double-degrees and French relocated degrees have been identified; the curricula contents are currently being finalized.
---
Academic Partnership Model
The French side will deliver three kinds of degrees.
The languages will be: French, English and Georgian (depending on the double/relocated degree).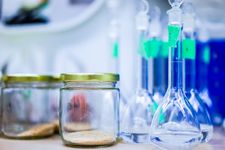 Vocational Bachelor degree in food technology in 3 years called Licence professionnelle (180 ECTS).
Those programs allow students to obtain a French national university degree and at the same time gain relevant professional skills. The French Licence Professionnelle is implemented following a dual education model;
Tourism and agriculture masters degree programs with compulsory internship in the last semester of the second year of Masters;
Bachelor in computer sciences using blended learning methods (some courses delivered by distance learning)
Participating universities and programs implemented

Lyon II University - Tbilisi State University:
Master "tourism and cultural heritage"
Lyon II program will help Georgian tourism industry to take economic advantages of the rich material and immaterial cultural heritage of the country.
Graduates will be able to work with hotels, tourism agencies and tourist centers and design high quality tours for visitors including history of Georgia, experiences of Georgian food, wine and music.
In short, presenting to tourists Georgian soul and selling them the most interesting experience possible.
Rennes I University - Georgian Technical University:
Licence professionnelle 'Food technology: milk products transformation' and
Licence professionnelle 'Food security'
Those two programs aim at providing technical and managerial skills to students and professionals that will directly contribute to increase the food security standards of Georgian products and quality of milk products.
Sante (part of Lactalis Group) has already expressed its full support to these programs and committed to pay for enrollment of their mid-level factory staff for their continuing education.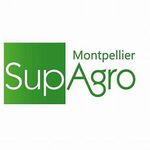 Montpellier Supagro and Montpellier University – Georgian Technical University:
Master in viticulture and oenology
Montpellier Supagro, one of the leading French agrarian institution, and Montpellier University will jointly create in the premises of the agrarian faculty of Technical University the first Master degree in the region specialized in viticulture and oenology.
This program will be taught in English and will be designed to serve the needs of Georgian wine industry for high quality products combining French worldwide famous know-how and Georgian unique wine technologies.
This program will be taught in English, so it could attract students from neighboring countries (Armenia, Azerbaijan, south of Russia) and make Georgia the hub for highest quality education in viticulture.
French Ministry of Agriculture is providing financial support for the preparatory missions in Georgia of French professors and the drafting of program curriculum.

Paris VIII University, Rennes I University, INSA Rennes-Tbilisi State University:
Filière francophone en informatique (Bachelor)
The Francophone program in computer sciences is the result of a longstanding cooperation between Paris VIII University and Tbilisi State University.
For the last 8 years, 100% of the graduates were hired by IT companies and IT departments of large Georgian and French firms. Over the years, 30 graduates of this program have been awarded with the French Government scholarship and the very competitive excellence Eiffel Scholarship grant. This program provide students with unique teachings in Georgia in coding, web technology, algorithmic and Artificial Intelligence. Given the quality of this program, it has been selected to join the Franco-Georgian University project.
This will provide an opportunity to scale up significantly this program by involving new partners from Rennes I University and INSA Rennes (Engineering School part of the "'Grandes Ecoles" network).
The Bachelor from the French Computer Science Program might be complemented in the next years by a Master degree in Big Data Management.